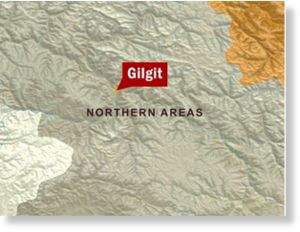 Underground tremors and blasts have created panic among the residents of villages adjacent to Attabad, a small hamlet devastated by a massive landslide early 2009, people said on Friday.
"We heard several bangs from underground all night," said Hamid Hussain, a resident of Shishkat, a village upstream of Attabad.
The landslide that struck Attabad blocked the Hunza River and formed a lake that expanded upstream, submerging the lower part of Shishkat.
The blasts were so severe that it seemed as if the earth was moving, the villager said of the bang.
The villagers said they were afraid of the tragedy repeating itself anytime as the mystery continues. At least 19 people died in the landslide that cut off Gojal from the rest of the country.