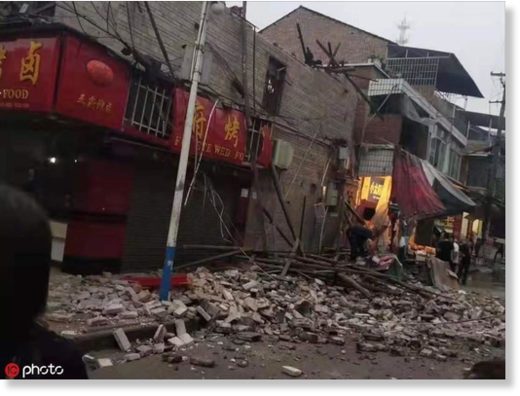 A moderate earthquake struck China's mountainous southwest on Sunday, killing at least one person and injuring 63.
The magnitude 5.4 quake struck Neijiang, a city in Sichuan province, at 6:42 am, the government earthquake monitor reported.
At least 132 houses collapsed and more than 5,000 were damaged, according to a city government statement. It said 2,417 people were relocated.