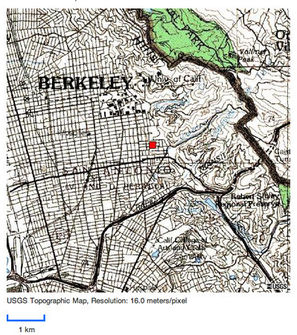 Many people in the Bay Area were jolted awake at 3:51 a.m. this morning, July 16, by a minor earthquake centered in Berkeley.
A 3.3-magnitude earthquake hit the East Bay at 3:51 a.m. today, Saturday. No injuries or damage have been reported.
The
U.S. Geological Survey
map places the epicenter just west of UC Berkeley's Clark Kerr Campus. The quake had a depth of 4 miles, according to the USGS.
The tremor jolted some folks awake in El Cerrito, Kensington and farther away, in the North Bay, San Francisco, Daly City, Concord, San Ramon, Walnut Creek and several other cities.