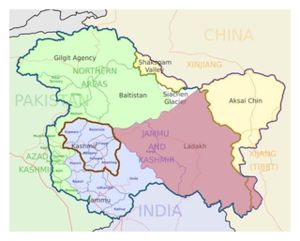 Srinagar - A moderate intensity earthquake, sixth within a span of 11 days, was felt in Kashmir Valley on Saturday morning.
The Coordinator of Disaster Management Cell Kashmir, Aamir Ali said that an earthquake of magnitude 4.7 on Richter scale occurred at 0924 hours.
The jolt was epicentred in Xinjiang border in Ladakh-China at 36.5 degree north latitude and 70.9 degree east longitude, Aamir said in a statement.
The tremor follows one on previous night at 1900 hours when an earthquake of magnitude 4.9 was felt with epicentre at Hindukush Afghanistan at 36.54 N, 70.91E, the he said, adding that no damage was reported from any part of the Valley.