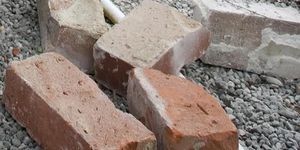 Roofing contractor Tony Stuart awoke today wondering how much more damage his house could absorb in the "shake rattle and roll" of the latest earthquake aftershock to hit Christchurch.
The 5.1 scale aftershock hit at 6.03am today and was centred 10km south-west of Christchurch at a depth of 10km.
There were few immediate reports of damage but Mr Stuart, who lives in the Cashmere Hills, said "the whole house was shaking on its foundations.
"The whole house just shakes like a dog with a bone. The whole house just shakes, rattles and rolls."
He said this morning's aftershock lasted about 15 seconds.
"I've had enough of them, I am sick and tired of them."
He said he was noticing more damage in his house all the time.
"It is amazing... the violence and how bad a house can shake. It's the noise and everything shakes and rattles and you wonder what sort of force causes this."