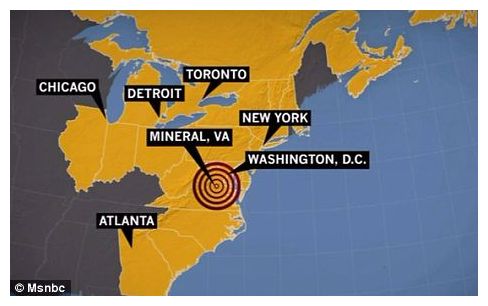 Central Virginia has been shaken by another aftershock from last week's earthquake that rattled the East Coast.
The U.S. Geological Survey reported a 3.4 magnitude aftershock at 5.09am this morning.
The epicentre was four miles south-southeast of Mineral, the town that was the epicentre of last
Tuesday's 5.8-magnitude earthquake.
More than 20 aftershocks ranging from 4.5 to 1.8 have followed the earthquake.