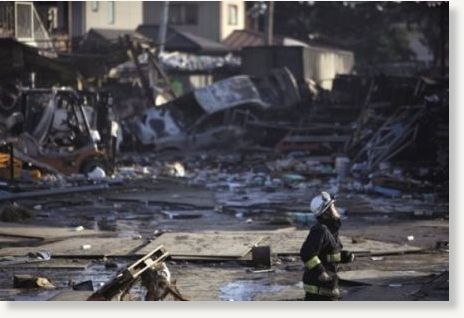 Following the massive earthquake in northern Japan, nearly 10,000 people are unaccounted for in the port town of Minamisanriku in Miyagi Prefecture.
The figure is more than half of the town's population of 17,000, Japan Broadcasting Corporation NHK announced on Saturday.
On Friday, an 8.9-magnitude earthquake, off the northeastern coast of Japan's main island, unleashed a 23-foot (7-meter) tsunami and was followed by more than 50 aftershocks for hours.