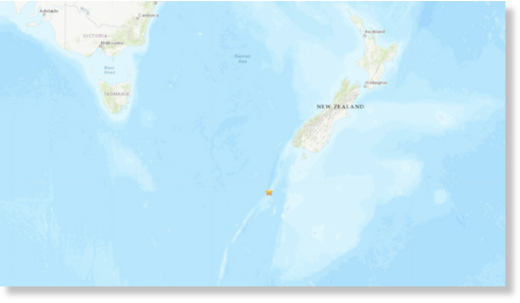 A strong earthquake hit New Zealand's south coast on May 31, the US Geological Survey said.
According to the US agency, the magnitude 6.2 earthquake hit the Auckland Islands.
New Zealand's GeoNet monitoring agency said the earthquake had a magnitude of 6.0 with the epicenter 450 kilometers (279 miles) south of Stewart Island, near the Puysegur subduction zone.