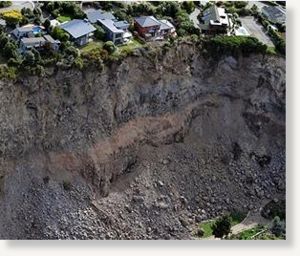 The scale of devastation in quake-hit Christchurch is comparable with the destruction wreaked in the 2010 Haiti earthquake, New Zealand's former premier Helen Clark said Monday, as rescuers prepared for the final death toll to rise above 200.
The stark assessment came with much of the city lying in ruins after last Tuesday's 6.3-magnitude quake caused widespread death and destruction, toppling buildings and tearing up roads.
"The building damage I've seen compared with Haiti," Clark, who now heads the United Nations Development Program, told Radio New Zealand Monday, referring to the massive quake which killed at least 220,000 in the Caribbean island in January last year.
"Let there be no mistake, New Zealand has suffered a tragedy of monumental proportions and it's going to require every ounce of recovery in this country to push through from this," she added.