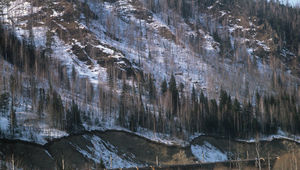 An earthquake measuring 6.1 on the Richter scale struck Khakassia, Russian republic in Southern Siberia, local media reported on Thursday.
So far, there are no reports about the casualties and destruction.
The quake occurred at 8:35 a.m. Moscow time (0535 GMT) and its epicenter was 170 km to the south of the city Abakan, in the Western Sayans mountain range, said Siberian branch of Russia's Emergency Ministry.
The quake was also felt in six Siberian regions, including major cities of Barnaul, Krasnoyarsk, Kemerovo and Novosibirsk. All of the regions are over 500 km from the epicenter.
Local media said this is the first major earthquake in Southern Siberia since October 2000.