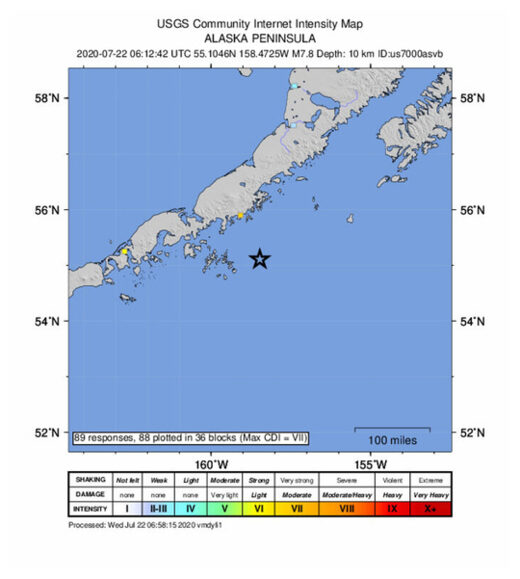 A tsunami warning has been issued for coastal parts of the northern US state of Alaska after the USGS
confirmed a 7.8 magnitude earthquake struck at a depth of 10km, roughly 100km offshore.
The quake struck at approximately 06:12:42 (UTC). The US Tsunami Warning System raised the alarm over 'hazardous waves' due to strike coastal communities from Sand Point to Kodiak and Cold Bay.