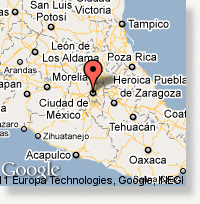 A moderately strong earthquake shook Mexico's Pacific coast resort of Acapulco on Wednesday, sending people fleeing into the streets. No damages or injuries were reported.
The magnitude-5.8 quake occurred at 8:24 a.m. local time (1324 GMT) and was centered about 85 miles (138 kilometers) east of Acapulco, the U.S. Geological Survey reported on its website.
The quake occurred at a depth of nearly 6 miles (10 kilometers).