Comment: It's weird how this happened right after Trump assassinated Iran's number 2...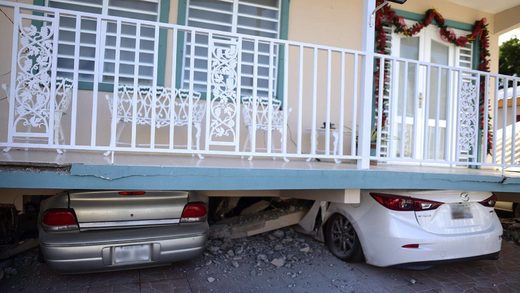 A magnitude 5.8 earthquake struck the southern coast of Puerto Rico early Monday, cracking homes and triggering landslides after a flurry of smaller quakes rattled the region over the past two weeks.
There were no immediate reports of deaths or injuries.
It was the largest of a flurry of temblors that first began the night of Dec. 28, with quakes ranging in magnitude from 4.7 to 5.1. The lesser quakes had already left some homes damaged.
After the 5.8-magnitude quake hit the region, a string of smaller temblors, including a magnitude 5 quake, shook power lines and frightened residents into the streets.
Pictures of the damage showed cars crushed under a collapsed house, caved-in roofs and other homes standing lopsided after partially collapsing.