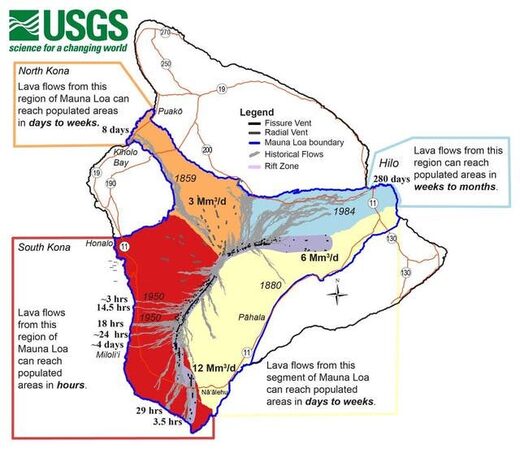 Mauna Loa
, the world's largest active
volcano
, covering half of the Big Island of
Hawaii
, was ratted by 34 small earthquakes on Sunday.
Though only registering small magnitudes, scientists have warned citizens that the mounting seismic activity could signal that an
eruption
may be possible in the near future.
There have been 155 earthquakes greater than 1.5 on the
Richter scale
in the past seven days, and
740 in the past month
, including a 4.3 on 3 April.
Sunday's largest tremor was a 3.2 magnitude quake that struck Pahala, south of the summit of Mauna Loa at 8.08pm local time. A 3.0 tremor also struck in the afternoon.
In March, the
US Geological Survey
said that as the volcano continues to awaken from its slumber, it would be a good time for people to revisit their personal emergency plans in the event of an eruption.