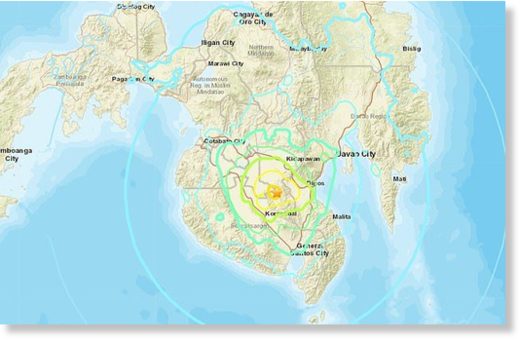 A powerful 6.4-magnitude earthquake has rattled the Philippines' second biggest island today, sending hundreds rushing out of a shopping mall and patients fleeing a hospital
The quake struck about 40 miles north of General Santos, Mindanao, the United States Geological Survey (USGS) reported.
Local media said an elderly man was injured after being struck by a falling object during the early evening quake.
The man received treatment after being injured, ABS-CBN television reported from the scene.