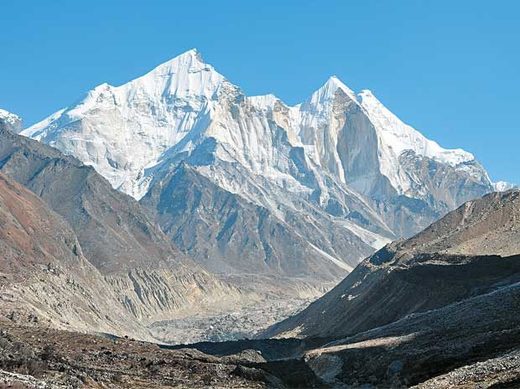 Far beneath the Hindu Kush mountains of Central Asia, a giant blob of continental rock is slowly dripping away from the lithosphere into the mantle below. A recent study attributed
many of the deepest earthquakes
in the region to the movements of this blob.
The Hindu Kush runs for hundreds of miles and straddles the border of Afghanistan and Pakistan. It is one of the most seismically active areas in the world.
Every year, the mountain range gets rocked by more than 100 earthquakes that measure a magnitude of 4.0 or higher. It also experiences many intermediate-depth quakes that happen between 45 to 190 miles (70 to 300 kilometers) below the surface.
Until recently, experts didn't know why the Hindu Kush suffers so many earthquakes at intermediate depths. The mountain range doesn't sit on top of a significant fault line, which any California resident knows causes numerous earthquakes.
Further, the mountains are some distance away from the ongoing collision between the Eurasian and Indian tectonic plates.
Therefore, the usual candidates for the cause behind constant earthquakes are absent from the area.
(Related:
Fracking-induced earthquakes in Central and Eastern America are on the rise, caution researchers
.)