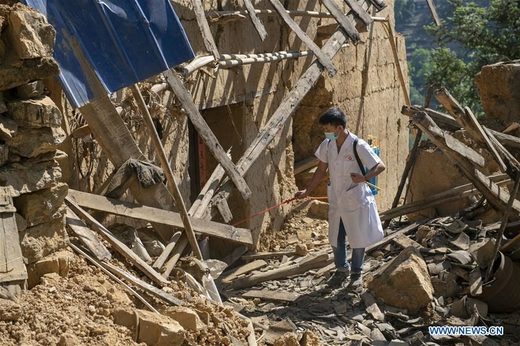 The death toll in a 5-magnitude earthquake that struck Qiaojia County in southwest China's Yunnan Province late Monday has risen to four, with 24 others injured, local authorities said Tuesday.
Rescue forces from the local public security, fire fighting, emergency response sectors have rushed to the quake zone.
The Yunnan provincial disaster reduction committee office and the provincial emergency response department have launched a level-four response for the disaster relief and sent a working group to the disaster area to assist and guide the earthquake relief work.
A mining rescue team from Zhaotong City is on the way to the disaster area. Meanwhile, the Zhaotong fire department has dispatched 91 fire fighters aided with 19 fire engines and four sniffer dogs to join the rescue.