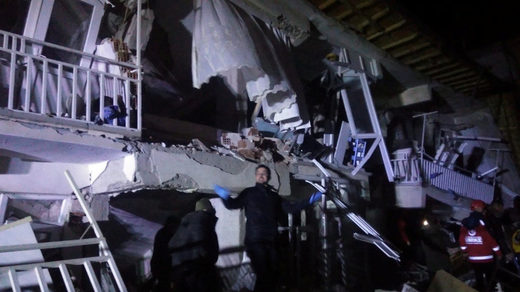 On 23 January, a 5.4 magnitude earthquake hit the western Turkish province of Manisa with no people being injured or killed in the incident, according to provincial Governor Ahmet Deniz.
A strong 6.8 magnitude earthquake struck eastern Turkey at 17:55:10 GMT, the European Mediterranean Seismological Centre (EMSC) reported. The epicentre of the earthquake was located 210 kilometres northeast of Gaziantep and 10 kilometres north of Doganyol, Turkey at a depth of two kilometres, according to the centre.
According to the EMSC,
the earthquake was felt in Iraq, Syria, Lebanon, and Israel.