Comment:
This is the third in a series of 12 articles written in 2006 commemorating (at the time) the 43rd anniversary of the assassination of JFK. This year, 2013, is the 50th anniversary of what can, in hindsight and in Truth, be called the Day America Died.
Anyone who has taken the time to study the facts about that fateful day in Dallas, TX, will already know that JFK was deliberately murdered by a cabal of psychopathic warmongers who were opposed to his plans for a more peaceful world. That same cabal is still in power today, and it has extended its reach across the globe.
We will be featuring one article per day between now and the anniversary.
You can find the rest of the JFK series on the right hand bar of
Sott.net
. You can also purchase a Kindle of
the whole series on Amazon
.
If you do nothing else, just take the time to watch the Sott.net/QFG produced version of '
Evidence of Revision
', a three disc set that presents archive footage that will leave you in no doubt who killed JFK and why.
The Bushes and The Lost King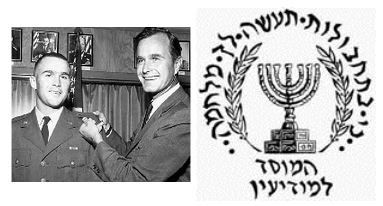 The assassination of John F. Kennedy is a lot like the attacks on the World Trade Center on September 11, 2001. Since that terrible day, almost 43 years ago, there have been over 2,000 books written about the JFK assassination. There have also been numerous television programs and several movies. There is endless theorizing and speculation as to why John F. Kennedy was executed by what amounts to a firing squad, in broad daylight, in the middle of Dallas Texas, on a sunny day in November. Additionally, there have been a lot of myths created and propagated seemingly to muddy the waters. The only thing that most of the proponents of various theories can agree on is that the FBI and the CIA did little to help the Warren Commission solve the crime. Well, that also sounds a lot like the official 9/11 Report. Both events were dealt with in the same way, by a "select group of bureaucrats with an agenda of lies".