Signs of the Times for Thu, 16 Mar 2006
Signs Editorial:
US Military Murders Eleven Members of an Iraqi Family - Five Children Four Women and Two Men
By Amer Amery
Reuters
Wed Mar 15, 2006
TIKRIT, Iraq - Eleven members of an Iraqi family were killed in a U.S. raid on Wednesday, police and witnesses said. The U.S. military said two women and a child died during the bid to seize an al Qaeda militant from a house.

Television pictures showed 11 bodies in the Tikrit morgue -- five children, two men and four women. A freelance photographer later saw the bodies being buried in Ishaqi, the town 100 km (60 miles) north of Baghdad where the raid took place.

The U.S. military said in a statement its troops had attacked a house in Ishaqi early on Wednesday to capture a "foreign fighter facilitator for the al Qaeda in Iraq network".

"Troops were engaged by enemy fire as they approached the building," U.S. spokesman Major Tim Keefe said. "Coalition Forces returned fire utilising both air and ground assets.

"There was one enemy killed. Two women and one child were also killed in the firefight. The building ... (was) destroyed."

Keefe said the al Qaeda suspect had been captured and was being questioned.

RUBBLE

Major Ali Ahmed of the Ishaqi police said U.S. forces had landed on the roof of the house in the early hours and shot the 11 occupants, including the five children.

"After they left the house they blew it up," he said.

Another policeman, Major Farouq Hussein, said all the bodies had gunshot wounds to the head.

Pictures of the house targeted in the raid showed it had been reduced to rubble, while next to it lay the burnt-out wreckage of a truck.

Iraqi police said the U.S. military had asked for a meeting with local tribal leaders.

Photographs of the funeral showed men weeping as five children were wrapped in blankets and then lined up in a row next to freshly dug graves.

Police in Salahaddin province, a heartland of the Sunni Arab insurgency and the home region of Saddam Hussein, have frequently criticised U.S. military tactics in the area.

In January a U.S. air strike on a house in Baiji, further north, killed several members of a family. In December U.S. fighter jets dropped two 500-pound bombs on a village, also in the region, killing 10 people. The U.S. military said the people targeted had been suspected of planting roadside bombs.



Flashback:

'The Salvador Option'

The Pentagon may put Special-Forces-led assassination or kidnapping teams in Iraq

AP Jan. 14, 2005

What to do about the deepening quagmire of Iraq? The Pentagon's latest approach is being called "the Salvador option"—and the fact that it is being discussed at all is a measure of just how worried Donald Rumsfeld really is. "What everyone agrees is that we can't just go on as we are," one senior military officer told NEWSWEEK. "We have to find a way to take the offensive against the insurgents. Right now, we are playing defense. And we are losing." Last November's operation in Fallujah, most analysts agree, succeeded less in breaking "the back" of the insurgency—as Marine Gen. John Sattler optimistically declared at the time—than in spreading it out.

Now, NEWSWEEK has learned, the Pentagon is intensively debating an option that dates back to a still-secret strategy in the Reagan administration's battle against the leftist guerrilla insurgency in El Salvador in the early 1980s. Then, faced with a losing war against Salvadoran rebels, the U.S. government funded or supported "nationalist" forces that allegedly included so-called death squads directed to hunt down and kill rebel leaders and sympathizers. Eventually the insurgency was quelled, and many U.S. conservatives consider the policy to have been a success—despite the deaths of innocent civilians and the subsequent Iran-Contra arms-for-hostages scandal. (Among the current administration officials who dealt with Central America back then is John Negroponte, who is today the U.S. ambassador to Iraq.


Have a question or comment about the Signs page? Discuss it on the Signs of the Times news forum with the Signs Team.

Some icons appearing on this site were taken from the Crystal Package by Evarldo and other packages by: Yellowicon, Fernando Albuquerque, Tabtab, Mischa McLachlan, and Rhandros Dembicki.

Remember, we need your help to collect information on what is going on in your part of the world!
Send your article suggestions to:

---
Fair Use Policy
Contact Webmaster at signs-of-the-times.org
Cassiopaean materials Copyright ©1994-2014 Arkadiusz Jadczyk and Laura Knight-Jadczyk. All rights reserved. "Cassiopaea, Cassiopaean, Cassiopaeans," is a registered trademark of Arkadiusz Jadczyk and Laura Knight-Jadczyk.
Letters addressed to Cassiopaea, Quantum Future School, Ark or Laura, become the property of Arkadiusz Jadczyk and Laura Knight-Jadczyk
Republication and re-dissemination of our copyrighted material in any manner is expressly prohibited without prior written consent.

Signs Editorials By Author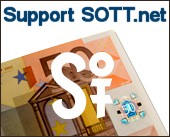 ---
Donate once - or every month!
Just click "Subscribe"!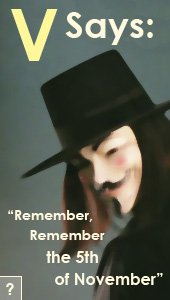 by a QFS member
Seen by over 1 BILLION people!
Books by Signs of the Times
Books by Red Pill Press