Comment: This was first published in November 2019, but it's 'timeless advice' for the general situation we currently find ourselves in...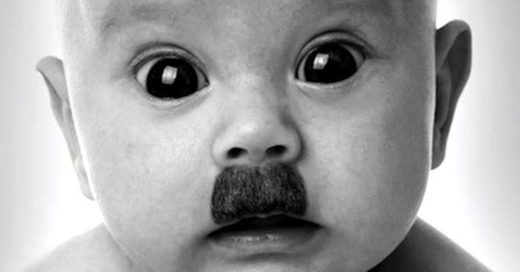 OK, we need to talk about fascism. Not just any kind of fascism. A particularly insidious kind of fascism. No, not the fascism of the early 20th Century. Not Mussolini's National Fascist Party. Not Hitler's NSDAP. Not Francoist fascism or any other kind of organized fascist movement or party. Not even the dreaded Tiki-torch Nazis.
It's the other kind of fascism we need to talk about. The kind that doesn't come goose-stepping up the street waving big neo-Nazi flags. The kind we don't recognize when we're looking right at it.
It's like that joke about the fish and the water ...
we don't recognize it because we're swimming in it. We're surrounded by it. We are inseparable from it. From the moment we are born, we breathe it in
.
We are taught it by our parents, who were taught it by their parents. We are taught it again by our teachers in school. It is reinforced on a daily basis at work, in conversations with friends, in our families and our romantic relationships. We imbibe it in books, movies, TV shows, advertisements, pop songs, the nightly news, in our cars, at the mall, the stadium, the opera ... everywhere, because it is literally everywhere.
It doesn't look like fascism to us. Fascism only looks like fascism when you're standing outside of it, or looking back at it.
When you are in it, fascism just looks like "normality," like "reality," like "just the way it is."