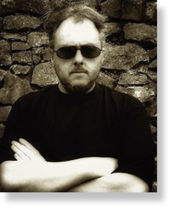 Compared to, say, ten years ago, a lot of people today are aware of and talking about psychopaths. On the one hand this is encouraging, but on the other, it's a little troubling. It
is
heartening to see awareness of psychopathy breach the mainstream frequency fence here and there, but the signal-to-noise ratio, as with all knowledge relevant to the growth and survival of decent human beings, remains high on the 'noise' side. We see ridiculous studies in the news
portraying psychopaths as curable
and articles making the rounds about how
not
having a Facebook account
may indicate that someone is a psychopath. We've also seen Twitter being touted as a
tool for 'spotting psychopaths'
and, just today, news that the US justice system is
considering acceptance of biological evidence
that someone is a genetic psychopath in court with a view to using it to
mitigate
the sentences of criminal offenders. The reasoning being that psychopaths can't help being psychopaths, that they lack free will and therefore they bear diminished responsibility for their crimes.
Well, yeah, that's
exactly why they need to be held under lock and key permanently.
Perhaps we shouldn't be so surprised that the burgeoning awareness of psychopathy has been vectored away from the truth of the matter in this way. This is an information war after all, so if the psychopaths in positions of power gauge that the 'psychopath awareness train' has left the station, they would naturally be working around the clock to load it with nuclear capabilities in the hope of derailing it, or at least sending it down the wrong track. The name of their game is to misinform people about what psychopaths are really like by trivialising and obscuring the issue: hence the proliferation of junk science that claims psychopaths can be cured, that psychopathology is a harmless evolutionary adaptation, or that psychopaths can be spotted based on analyses of their Twitter feed and Facebook page (or the lack thereof).