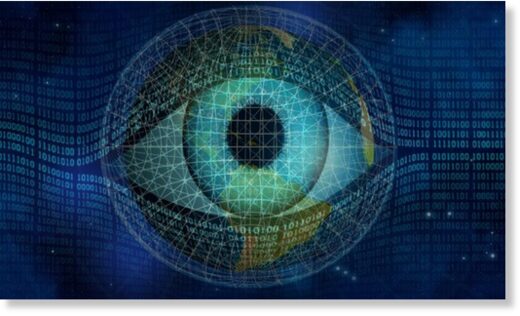 Comment: Not only a thorough update on the Big changes we're going to see in much of the world's monetary system in the not-too-distant-future, but also one of the most comprehensive discussions about the implications of CBDC's we've yet seen...


When asked if a United States CBDC would be used to control how, when and where the population spends their money, a senior vice president for the St. Louis Fed's Research Division
responded
, "in life, one can't give absolute assurance of anything...The best we can hope for, is for Congress to respond to the electorate's concerns about privacy." However, signals by the Biden regime and the Federal Reserve indicate they intend to move forward on a CBDC, regardless of any approval from Congress, industry leaders or the public. In fact, there are a growing number of research and pilot programs in various phases of development in America and around the world, despite public concerns of an impending digital currency enslavement system tied to
a digital ID
and
social credit system
.
The Biden Regime Presses Forward
On March 9, 2022, the Biden regime issued an
Executive Order
on 'Ensuring Responsible Development of Digital Assets,' which placed "the
highest urgency
on research and development efforts into the potential design and deployment options of a United States CBDC." The EO commanded Attorney General Garland, Treasury Secretary Yellen, and Federal Reserve Chair Powell to determine if a legal path to bypass Congress is possible, stating, "within 180 days of the date of this order [by September 5, 2022], provide the President...an assessment
of whether legislative changes would be necessary
to issue a United States CBDC, should it be deemed appropriate and in the national interest." The EO further directed them to provide the President with a legislative proposal within 210 days, by October 5, 2022.