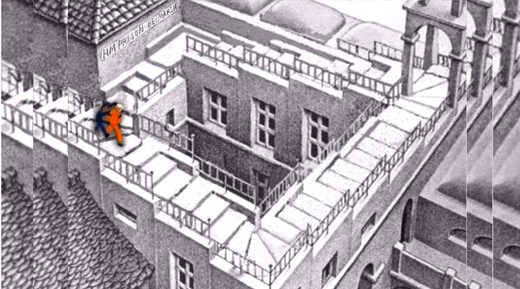 In yesterday's proceedings in court, the prosecution adopted arguments so stark and apparently unreasonable I have been fretting on how to write them up in a way that does not seem like caricature or unfair exaggeration on my part. What has been happening in this court has long moved beyond caricature. All I can do is give you my personal assurance that what I recount actually is what happened.
As usual, I shall deal with procedural matters and Julian's treatment first, before getting in to a clear account of the legal arguments made.
Vanessa Baraitser is under a clear instruction to mimic concern by asking, near the end of every session just before we break anyway, if Julian is feeling well and whether he would like a break.
She then routinely ignores his response.
Yesterday he replied at some length he could not hear properly in his glass box and could not communicate with his lawyers (at some point yesterday they had started preventing him passing notes to his counsel, which I learn was the background to the aggressive prevention of his shaking Garzon's hand goodbye).