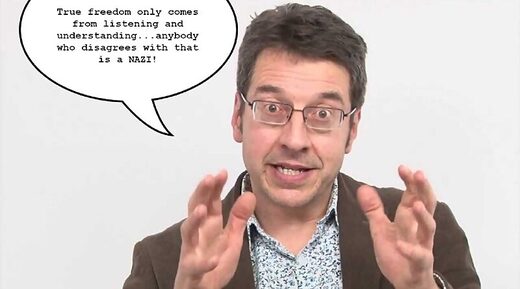 In seeking to attack Covid sceptics as modern day Nazis, the veteran eco-warrior endorses ideas taken straight from the fascist hymn sheet.
George Monbiot is shocked.
But what has shocked George is not the rising tide of poverty and starvation in the world or the unprecedented transfer of wealth to a tiny number of oligarchs.
He is not shocked by the practical collapse of the rule of law or by the brutal actions of police officers in nations claiming to be liberal democracies.
It is possible that these things shock him as well, but if so, there is no sign of this in his recent
article
for the
Guardian
.