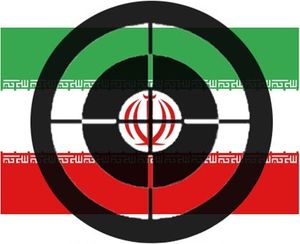 Yesterday, the BBC, along with many other mainstream news sites, ran a story about Bush's backing of the plan for Iran proposed by the Russians. The story was essentially the product of a
White House press conference
yesterday morning and most mainstream news outlets directly quoted Bush's words from the conference.
The
BBC Article
stated:
"Iran wants further talks amid some reluctance to give up control of a key part of the nuclear cycle.

'The Russians came up with the idea and I support it... because I do believe people ought to be allowed to have civilian nuclear power,' said Mr Bush.

But he added that he did not believe 'non-transparent regimes that threaten the security of the world should be allowed to gain the technologies necessary to make a weapon'.

Russia should also collect nuclear waste of use in weapons, he added.

'The Iranians have said We want a weapon and it's not in the world's interests that they have a weapon,' Mr Bush said in Washington.

It was not immediately clear to what Iranian statement the US leader was referring."