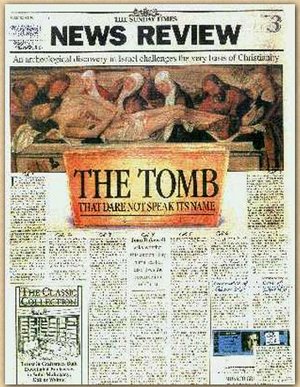 ©grail.co.uk
The Sunday Times, Sunday 31st March 1996
There has been a gathering storm of potentially explosive controversy between Christians and Jews that we have been observing with some interest. It may not be apparent to some that this issue has the potential to ignite global conflict, but if all factors are taken into consideration, including the fact that this very event was predicted years ago by Douglas Reed in his book
Controversy of Zion
, the arrangement of playing pieces on the board should give us some clue about what is in store.
Obviously, of course, it is only some Jews and some Christians, but the ramifications of the situation - especially considering the background and details - are startling. We hope that you will peruse this mini-series including some comments and understand that this is just another salvo in a long-term project and the when the storm finally breaks, things could get very ugly.
Let's begin our review with the basic claims.