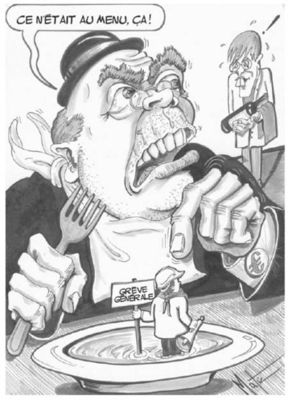 That wasn't on the menu!

(placard: general strike)
Citizens of France,
How would you feel if:
You had to borrow 5 or 10 times your annual salary to be able to have a home?
You had to purchase expensive private medical insurance to be sure of having any medial care?
Every hospital denied all medical care to those without private medical insurance?
There was no social safety net, no unemployment insurance for yourself, your family, and your children?
You had to work 40 to 60 hours per week with only one week of holiday per year - and even that only after you have worked for a year or two?