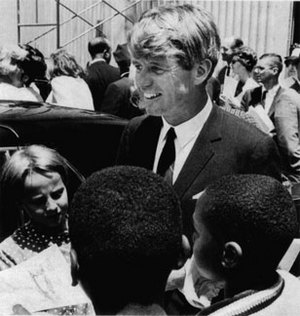 ©Unknown
Bobby Kennedy campaigning for the Democratic nomination for the presidency.
June 5th marks the 40th anniversary of the assassination of Senator Robert Kennedy in the kitchen area of the Ambassador Hotel in Los Angeles, as Hillary Clinton so
insensitively reminded us
recently. The facts of the assassination reveal a web of lies and deceit that continue to this day, not only in the continued refusal to release documents and re-examine evidence that might expose the truth of that horrific night, but in the continued manipulation of events and public perception that moves the world closer each day to economic collapse and keeps it in a state of perpetual war.