Last Saturday February 24th saw tens of thousands from all over the UK come together in a march organised jointly by
Stop the War Coalition
,
Campaign for Nuclear Disarmament
and the
British Muslim Initiative
.
The number of attendees - 50-60,000 - was reduced to "hundreds" (spread across two cities) in the mainstream media. So here, for your viewing pleasure, are the few hundred who braved a "rainy" London to protest (see if you can spot the umbrellas).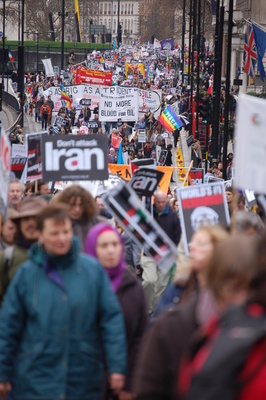 ©UK Indymedia