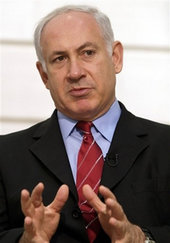 Before their research into corporate psychopathy, Paul Babiak and his colleagues raised several questions in need of answers. They are equally relevant to the study of political psychopathy and can be rephrased as follows:
- How could a psychopath outshine other candidates and achieve success in politics?
- Why would a psychopath want to enter politics?
- How long could a psychopath successfully operate in such an environment?
Jim Kouri, who served on the National Drug Task Force, has trained police and security officers throughout the United States, and is currently the fifth vice-president of the National Association of Chiefs of Police, answers the first question in an editorial for
examiner.com:
Quite simply, most [psychopathic] serial killers and many professional politicians must mimic what they believe are appropriate responses to situations they face such as sadness, empathy, sympathy, and other human responses to outside stimuli. ... If violent offenders are psychopathic, they are able to assault, rape, and murder without concern for legal, moral, or social consequences. This allows them to do what they want, whenever they want. Ironically, these same traits exist in men and women who are drawn to high-profile and powerful positions in society including political officeholders.