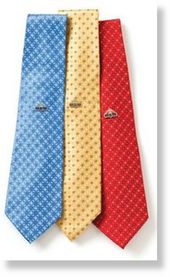 BBC, Sky and ITV revealed the schedule for the three eagerly-awaited live reality TV shows to be broadcast on British TV networks in the run up to the May 6th polling day. There is a vain hope of brainwashing the British public into believing that there is any discernible difference between the three main parties. It is also hoped that the shows will improve turnout among voters who increasingly cannot be bothered because of the medieval disproportionate voting system that means their votes don't count anyway.
Mr Brown, David Cameron and Nick Clegg will take part in three different reality TV show formats as they battle to try and show there is more difference between them than the colour of their ties.
The first reality show, hosted by Alastair Stewart, will be based on American weekly syndicated reality show '
Cheaters
', a spokesman said.
The politicians are suspected of cheating on the general public on a wide range of issues from expense scandals to supporting wars they know are illegal. Investigations will be headed by the Ironic Cheaters Detective Agency and will involve a cameo appearance from Tony Blair. A short 10-minute version of the show called
Cheaters: Yep, that's politicians for you
will be available through on-demand.