Comment: The following article was written by Laura in the early days of Signs. We're reviving it here and now in the hope of clearing up a lot of the confusion surrounding what this 'Planet X' really is and to provide readers with some insight into the background research that led to our catastrophist hypothesis.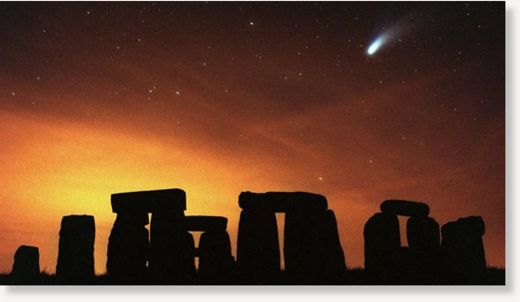 Is Nibiru going to appear in April, 2003 as is being claimed by certain New Age Gurus?
In a word, NO. And you can take that to the bank.
It is part of a COINTELPRO operation designed to drive believers over the edge and force legislation against alternative ideas, research, and the free exchange of information over the internet.
It is part of the
Stargate Conspiracy
.
Remember Hale Bopp? Remember Heaven's Gate? Have we learned anything?
Read the following article very carefully. Indeed, Earth will very likely experience cataclysms at some point in the future, but it won't be because of the Planet Nibiru, and it isn't going to be in 2003.