withconscience
YouTube
Thu, 27 Sep 2007 07:24 UTC
---
Laura Knight-Jadczyk
Sott.net
Sat, 15 Sep 2007 12:46 UTC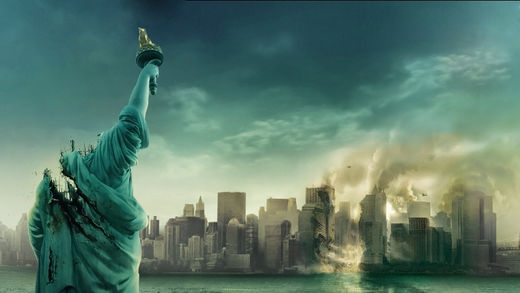 Among the many things being argued by the 9/11 "Truthers" is the question of whether or not advanced, secret, "Space Based Weapons" could have been utilized to disintegrate the World Trade Center Towers. This discussion is, of course, going on in spite of the silly propaganda nonsense recently put out by the tabloid BBC which reported on the "findings" of
Cambridge Don, Keith Seffen.
All I can say to Keith is: Thinking that a steel framed building could collapse at freefall speed from the impact of even a jetliner loaded with fuel is absurd. In order to collapse at free fall speed, the underlying floors need to be removed before the floors above. It's something called Conservation of Momentum, and anyone not familiar with this should get educated before making a fool of themselves as Seffen has done.
The footage of the collapse of the 1,300ft WTC towers has been played and replayed ad nauseum and is etched in all of our minds. If by some miracle you have not seen the footage, it is freely available on the various memorial DVDs of the 9/11 attacks. It is also available for
download from our web site
. I strongly suggest that you avail yourself of a copy and study the collapse of both towers.
---
Readers of DailyDros have seen more than one outrageous 9/11 conspiracy theory surface on these pages. And there have been a few diaries questioning why conspiracy theory diaries are not allowed. Would it have to do with something about lack of evidence? As we've been told by our fearless leaders repeatedly, there is a TON of evidence linking Bin Laden to the attacks. Sure, they haven't shown it to us, but they said they've got it. That's good enough for us here at DailyDros!

What do the Conspiracy Theorists have, anyway? Physical anomalies, inconsistent eyewitness testimony, physical traces of thermate at the WTC, WTC7. In other words, not much! They call this evidence?! On the other hand, we've got scores of scientists willing to support the idea that because the towers were not demolished, that they could not have been demolished. That's logic. Because the towers were not demolished, that means that there must be a plausible explanation for every aspect of the towers' destruction that SEEMED to be analogous to controlled demolition.

I mean, we have Bin Laden ON TAPE, admitting that he was responsible. In fact, whenever there is a terrorist attack, we have numerous different groups claiming responsibility. Luckily for our safety, this absolutely proves that all the groups claiming responsibility were in fact responsible. That's the way it works, folks. Plain and simple. If you admit it, you did it. To think otherwise would be to believe in Conspiracy Theories, and you'll find none of those here! In the REAL world, criminals don't conspire! And when they do, they get caught. It's that simple! (I mean, why would a good American fake a Bin Laden tape? What is this, a Robert Ludlum novel??)
---
Simon Sackville AKA, The Pied Piper of <strike>Swindle</strike> Swindon
BeyondTopSeekret
Sun, 29 Jan 2006 12:00 UTC
With so much debate going on over what really happened at the Pentagon on 9/11, and the obvious dire lack of coherent commentators to put an end to it once and for all, I decided that it was high time that I added my own reality-based voice to the debate and, in doing so, allow common sense to finally prevail over the ranting of wild-eyed, hairy-knuckled, missing link type conspiracy theorists and liberals alike.

Regardless then of the reams and reams of electronic paper that have been wasted on the inane back and forward over what did or did not happen, the task of showing just what hit the Pentagon could not be easier, which makes it difficult to understand why the debate has lasted so long. If I didn't know better, I might almost think that there was some kind of conspiracy going on. Of course, I DO know better. Conspiracies simply do not exist - except for the small ones, they exist, but the big, scary ones do not, and never have. Everyone knows that.

Anyway, to get to the point. I will present conclusive evidence that Flight 77 hit the Pentagon by way of 10 carefully selected photos that, while they speak for themselves, will be accompanied by some incisive commentary by yours truly.

Let's get started:
---
A
Signs of the Times
reader comments on Lynn Margulis' recent criticism of the official 9/11 conspiracy theory.
Dear Colleagues,
The following appeared today in the UMass/Amherst Daily News Summary for September 6, 2007:
Lynn Margulis, geosciences, is criticizing the official account of the Sept. 11, 2001 attacks on the U.S. and is calling for a new investigation of those events. (Opednews.com, 9/6/07)
---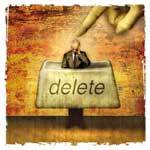 We all know stories of qualified and skilled people who can't find work or who are passed over for promotion when someone who specializes in office politics gets the nod. This situation is another example of the insider/outsider dichotomy I discussed in
my last article
. It not only applies to Washington, it also applies to the facts and events of our daily lives. How many Americans are working for companies that are "offshoring" jobs to India and China? Ordinary people are on tenterhooks with the announcement of each round of layoffs while management have that glassy-eyed glare of bigger stock options and pay-offs when the year's profit margins improve and stock prices soar.
---
Aeneas Georg
Sott.net
Mon, 20 Aug 2007 12:46 UTC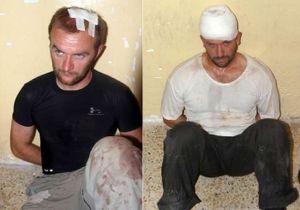 The true face of Iraqi suicide bombers. Two SAS agents dressed in full "Arab Garb" driving a car full of explosives were caught carrying out a false flag terror attack in Basra, Iraq September 20th 2005
Since 9-11 reports of "suicide bombings" have increased exponentially in the news. We are led to believe by the experts that it is one of the favorite weapons of the insurgency against the occupation forces, since it is a cheap and simple way to create chaos. Hardly a day goes by without at least one bombing in Iraq or Afghanistan being immediately seized upon by the media as the work of Iraqi insurgents.
---
Harrison Koehli
SOTT.net
Sat, 18 Aug 2007 14:53 UTC
In a fitting and prototypical example of the conversive thinking that runs epidemic among our hysterized society, Ivor Tossell of the Globe and Mail demonstrates in a recent article the very fuzzy thinking he attempts to deride. If it wasn't so sad, and so pitiful a look into the lengths to which a seemingly healthy mind will go to hang onto a belief system, it would be humorous. For Tossell, in his article, accuses others of the very things he himself epitomizes, as will be shown in my comments below.
Tossell begins:

Comment: Irrational conspiracy theories flourish in the mainstream media. Just how can one tell the difference between a rational conspiracy theory and an irrational one? See comments to Tossell's hit piece to find out.


---
SOTT Focus
SOTT.net
Fri, 17 Aug 2007 10:07 UTC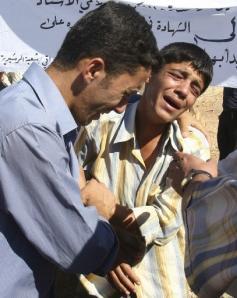 ©AP
"The biggest lesson I learned from Vietnam is not to trust [our own] government statements-I had no idea until then that you could not rely on [them]."James W. Fulbright (1905-1995), former US senator
The misery and wholesale destruction in Afghanistan continues though it hardly makes it to the headlines anymore. The civilian population suffer not only due to lack of basic infrastructure and food, but also because they are becoming increasing targets of NATO aerial bombings. The new commander in chief of the NATO forces American General Dan McNeill is a strong advocate for massive air power, which has earned him the name 'Bomber McNeill'. The consequence is a sharp rise in civilian casualties.
---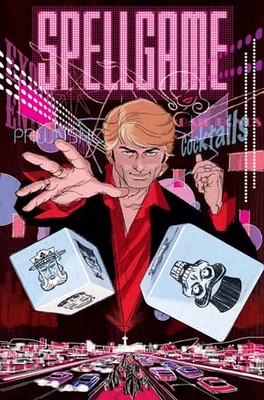 ©Sekretagent Productions
Spell Game of Confidence
Not one of the people getting on the I-35W Bridge on August 1st had any reason to suspect what was going to happen that night. The day before, and the day before that, the bridge had held just as much traffic as it did on the 1st. The bridge had held up just fine since its opening in 1967. It had a history of holding the weight of vehicles traveling across the Mississippi River without any problems.
If someone with knowledge of the bridge's lack of structural integrity stood at one end of the bridge trying to warn commuters of their imminent demise, he would've been laughed off as a nut case. Political cartoonists would have, if they had the time, probably drawn him as a long-haired, bearded, sandal-wearing lunatic carrying a sign reading "THE END IS NEAR!"
And yet, at 6:05pm on August 1st, the I-35W Bridge did collapse. The collapse was so sudden and catastrophic that some thought explosives had gone off. Cars plummeted into the water, below. A school bus full of children just managed to stop before going over the edge. Panic ensued.
---