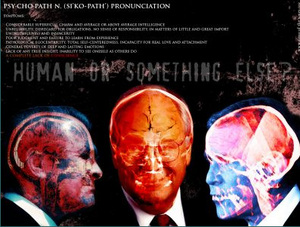 ©SOTT
Some people just don't get it.
Ken Gude is a senior advisor to the Institute for Public Policy Research's Commission on National Security in the 21st Century. He wrote a piece called "
Tortured Explanations"
that ran this weekend in the
Guardian
. It is a review of a book by Philippe Sands on who drew up the current US torture policy.
Well, in the first paragraph we find this pearl:
Ever since the first horrific images from Abu Ghraib emerged almost exactly four years ago, I have repeatedly asked myself: how in the world could my country be responsible for such terrible things? I know a lot of people out there think that this is not an aberration and believe the worst about the United States, its motives and its actions. The Bush administration has certainly added a lot of fuel to that fire. But in this case, the "hate America" crowd are simply wrong: never before in the modern history of the United States has there been an officially sanctioned, government-wide system of inflicting torture and abuse on detainees. Until now.
Oh, yeah. The "hate America crowd". That group of loony tunes who have this irrational hatred of the US for no reason at all.