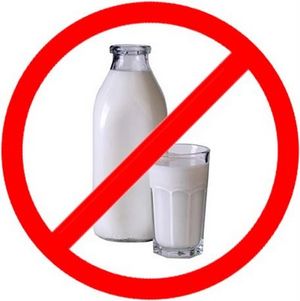 Dairy products - including all milk products, milk, cheese, cottage cheese, yogurt, kefir, ice-cream, etc. - are related to all kinds of diseases including cardiovascular diseases, autoimmune diseases, cancer, allergies, asthma, digestive diseases, thyroid problems, neurological diseases, etc. The list is unlimited and I wish I could include it here, but for the sake of space let's concentrate on why this is so.
Milk can cause problems in several ways:
through sensitivity to the protein casein which creates havoc in our bodies in a similar way that gluten from wheat and other grains does.
through milk allergies which can juxtapose with the previous problem.
through lactose intolerance.
through the food livestock eats which can have, among other things, toxic lectins from consumed grains or GMO foods. Livestock can have hormones, antibiotics, pesticides, infections, etc. also
through other problems as well
Let's cover the basic principles of each problem.