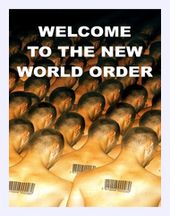 The month of October came and went leaving more panic about the global economic situation - evidence of a Shock Doctrine strategy necessary for the installment of a New World Order. The US election show is following its course, ready for the "grand finale" in just a few days, while behind the curtain US troops are being called back home to take care of any possible civil unrest.
Meanwhile, the sun is still taking some time off, more fireballs are lighting the sky, and we were surprised by an early arrival of extreme cold weather. Flu pandemic scares came with it, but we believe they are not really related to the weather. There is also an increase of reports of UFO sightings and cold-blooded acts by pathological individuals.
But hang on, because there is always hope!