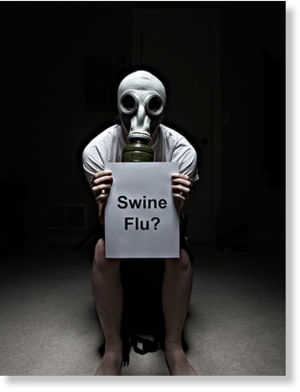 As noted in the recent article
Flu Crisis Hits Cancer Surgery: Britain Teeters on the Brink of an Epidemic
, the flu seems to be hitting Brits pretty hard this winter. So much so that they are now short on inpatient hospital beds in some facilities. The article states that the British health care system is at near epidemic level with the flu:
So far this winter nine children and 18 adults are confirmed to have died from the virus, although in reality this number is expected to be much higher.

One intensive care doctor described the outbreak as the worst he had seen in two decades. Dr Ian Jenkins, former president of the Paediatric Intensive Care Society, who works at Bristol Children's Hospital, said: 'I've not seen this much flu in more than 20 years.'
In another article,
Swine flu kills 10 in Britain; sparks fear of another pandemic in 2011
, the ghost of the Swine Flu virus is resurrected as the cause of this recent spike in flu-like illness.
While the article starts out with the words, "It's back!", we have some doubt that this soon-to-be flu epidemic is solely the result of this virus. Let's not forget that virus experts stated from the early days of the so-called global Swine Flu pandemic that the Swine Flu virus went global before health authorities could do anything about it. In other words, everybody has experienced this virus to some extent by now, and the results have been somewhat blasé compared to the dire predictions of dead millions initially made by the WHO.
While the spike in flu cases in Britain is very real, the purported Swine Flu virus as the cause is likely another example of medical propaganda run amok. But if this recent epidemic in Britain isn't the result of a measly virus, then what is?