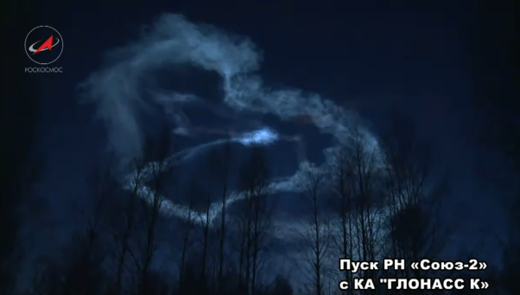 Earlier today SOTT posted
this video
of a rocket launch cum 'UFO spiral'. The person who uploaded it to YouTube managed to convince him or herself that the spectacular display was the result of UFOs "taking over control of the rocket" once it reached a certain altitude. Well I've since located other videos of the launch minus the misleading text and the "blinking lights" (which appear to have been added later for effect, if not for outright disinformation purposes).
Here
is a YouTube video entitled 'Launch of the Soyuz 2 rocket carrying Glonass-K satellite':
No blinking lights surrounding the rocket and no text to tell you it's aliens from another planet taking remote control of it either.