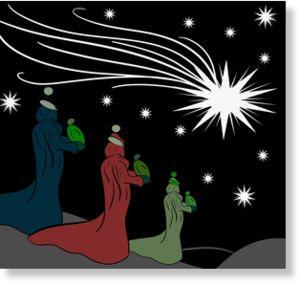 It's Christmas morning in the year of the Christian dispensation, 2010 and I'm finding that I'm hard-pressed to be Merry about much of anything. If you want to read something cheerful and uplifting about Christmas, stop now and go elsewhere.
Yes, I am more than thankful for my wonderful family and friends and the extraordinary good times we have together, and I know that I am blessed beyond all expectations I ever had for my life. But in a sense, that's part of why I am unable to feel "Merry" about Christmas.
You see, within the circle of my family and friends, we share common values and aims that are based on love and caring and sharing, and all around us we see a world where those values have been degraded and corrupted to the point that they are either no longer recognizable, or they have disappeared altogether. This is incredibly painful and even moreso because we know that the way the world could be is so different from what is, and that this "what is" will, inevitably, affect us personally.
When, as a result of being part of a loving, cohesive group of creative and intelligent beings, one realizes that such a group is surrounded on all sides by creatures in whom the rule of the jungle prevails - the strong dominate the weak, conflict and rule by thugs is the order of the day - it is really hard to feel very Merry.
The situation is so bad that I see no hope for humanity at large at all. Extinction of our race is the inevitable outcome and I am no longer the only person who thinks so; even some mainstream scientists and pundits have written as much. They don't seem to be able to put their finger on the root of the problem, tending to blame it on effects, not causes, but they feel the prickle of the hairs rising on the back of their neck, and they sense the wolf circling in the darkness.