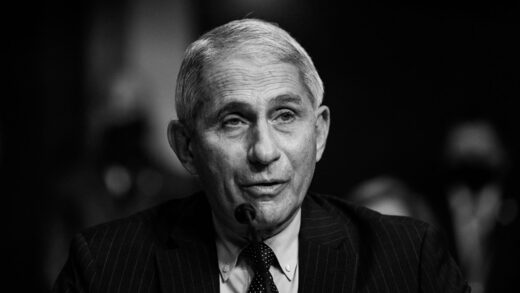 The stuff you've seen on social media barely scratches the surface.
Update: A statement from the University of Georgia is included as an addendum.
The National Institute of Allergy and Infectious Diseases, the division of the National Institutes of Health run by Anthony Fauci, funded a recent
experiment
in Tunisia in which lab technicians placed sedated beagles' heads in mesh cages and allowed starved sand flies to feast on them alive.
Then they repeated the test outdoors, with the beagles placed in cages in the desert overnight for nine consecutive nights, in an area of Tunisia where sand flies were abundant and ZVL, the disease caused by the parasite that the sand flies carry, was "endemic."
The experiment was just one of countless tests done on animals with the funding of the NIH, and of NIAID in particular, over the course of decades. Estimates of the number of animals experimented on each year in the United States range from the
tens of millions
to
over 100 million
, most of them paid for with
taxpayer money
. The
White Coat Waste Project
, a non-profit that advocates against federal animal testing, says that
more than 1,100 dogs
are experimented on in federal labs annually.