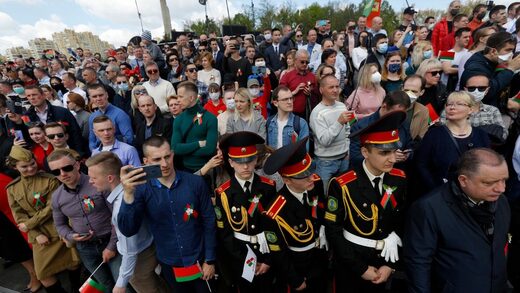 Most European governments instituted the shutdown of economies, restrictions on freedom of movement and other policies known as lockdown. This was allegedly in response to the spread of Sars-Cov-2, a dangerous respiratory virus that originated in Wuhan, China.
Few countries rejected this approach; Sweden is the most well known of these. However, a more interesting case of dissent from the official narrative is Belarus and its leader Aleksandr Lukashenka.
This article will outline Lukashenka's approach to the alleged pandemic, followed by an analysis of death figures and how the Belarussian case exposes the lies of lockdown advocates.
The Belarussian approach to Covid-19
The alleged pandemic broke out in Europe in March 2020, and most European governments followed the severe strategy of imposing lockdowns. Lukashenka's response was much more limited. A
Belarussian press release
from the 25th March talks about the quarantines set up for people who enter Belarus:
Quarantine stations were set up at all the points of entry. Screening measures include temperature checks. This system of control really works, [healthcare minister] Vladimir Karanik noted. This helped identify symptoms of a viral infection in more than 250 people, however the absolute majority of them had influenza, parainfluenza, and adenovirus. If a person tests positive for coronavirus, healthcare workers put their contacts under medical observation. "Such a targeted approach helps curb the spread of the virus," the minister said."