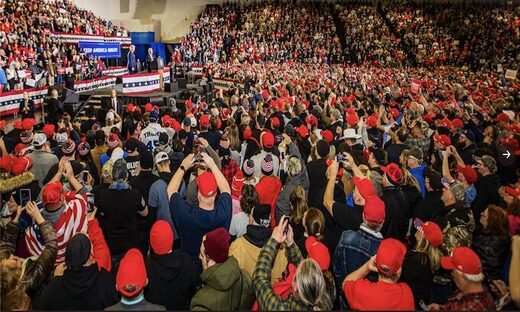 Trump and his supporters must now employ "Democratic Security" strategies such as staging large-scale but very peaceful rallies in his support in the remaining undeclared states in order to stop the steal that the Democrats are conniving to commit, but even if (or rather, when) he's declared the victor, the "deep state" and their proxies might have already thrown the election's legitimacy into doubt through their last-ditch attempt to defraud the vote, thus setting the stage for a possibly unprecedented intensification of the decades-long Hybrid War of Terror on America.
The decades-long
Hybrid War of Terror on America
might be about to experience an unprecedented intensification after it first went kinetic over the summer as a result of the Democrats' last-ditch effort to defraud the vote by temporarily suspending the release of ballot counting in the remaining undeclared states. As it stands, Trump is correct in stating that it's almost statistically impossible for them to steal his victory, yet he's taking those states to court in order to defend the integrity of the country's democratic process
despite declaring
that he already feels like he won. It's not the incumbent that's taking America to the brink of domestic disaster, but his opponent, or rather the Democrat candidate's handlers (since it's visibly obvious that Biden doesn't have full control of his mental faculties) who are desperately trying to throw Trump's re-election into doubt for the purpose of providing ammunition for the next four years of their information war against him.