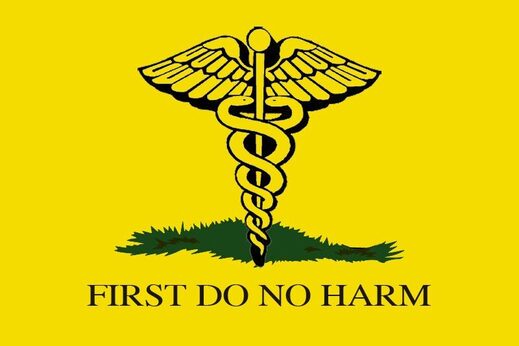 We are an independent non-profit alliance of doctors, nurses, healthcare professionals and staff around the world who have united in the wake of the Covid-19 response chapter to share experiences with a view to ending all lockdowns and related damaging measures and to re-establish universal health determinance of psychological and physical wellbeing for all humanity.
Introduction
We were told initially that the premise for lockdown was to 'flatten the curve' and therefore protect the NHS from being overwhelmed.
It is clear that at no point was the National Health Service (NHS) in any danger of being overwhelmed, and since May 2020 covid wards have been largely empty; and crucially the death toll from covid has remained extremely low.
We now have hundreds of thousands of so-called 'cases', 'infections' and 'positive tests' but hardly any sick people. Recall that four fifths (80%) of 'infections' are asymptomatic
1
Covid wards have been by and large empty throughout June, July, August and September 2020. Most importantly covid deaths are at an all-time low. It is clear that these 'cases' are in fact not 'cases' but rather they are normal healthy people.