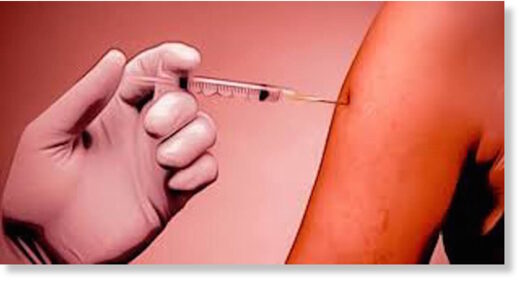 SOTT Editors: We are publishing below, with permission, an email from a top executive at an American company whose clients include 100 of the Fortune 500 companies. The email was sent in reply to another executive asking for the writer's thoughts on whether he plans to be vaccinated himself or mandate it for his employees as a requirement for returning to the office. All names and company references have been redacted for privacy reasons.

Unlike most of us who are worried about being on the receiving end of vaccine mandates by employers, this executive also has to worry about pressure from other executives and investors to mandate it on others. Few such business leaders are actively fighting for the rights, dignity, peace, and financial security of their employees. This exec is currently the only voice in his company opposing the madness.
Email to the executive:
Hey [REDACTED] - are you giving any thoughts to getting vaccinated with all this Delta variant stuff going on? We've been having management committee discussions here about mandatory vaccinations to be able to come in to the office. We have office support people coming in most days that are not vaccinated and some of those with kids don't want to come in when they are in the office or invite clients into the office for meetings. Just curious as to how you are approaching it. Thx, [REDACTED]
The executive's reply:
From: [REDACTED]
Date: Fri, Aug 27, 2021 at 9:56 PM
Subject: MY POV on Mandating Employee Vaccinations
To: [REDACTED]
I appreciate you reaching out. What follows is admittedly lengthy (though I do provide my "summary POV" a couple paragraphs down before I dive into supporting detail). I tried to be succinct, but practically speaking your question for me was akin to "hey, so what's your take on management?" The analogy here being I'm passionate about both subjects so it was hard to choose between sending back a brief 2-minute POV, or filling this email with enough content fit for a university level course. I didn't know what you had an appetite for, so I just simply did my best to try and be helpful (and heck, even had some fun while I was at it...).
My framework for this entire POV: in the famous words of W. Edwards Deming, "
In God we trust. All others must bring data
." As I hope you've come to know me by now, I care more deeply about facts & morals than I do ideology or identity politics (for the latter I just don't give a shit). If you give me a good reason to do something, I am 100% all over it. But if you give me either faulty reasoning or an unethical ultimatum, I simply cannot get on board out of a moral obligation to do what's right.