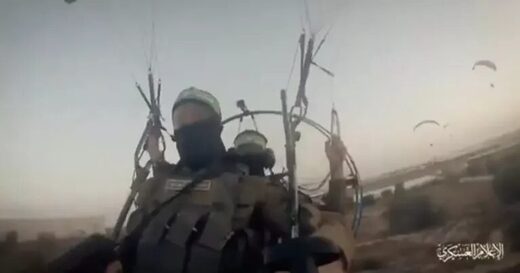 There is a truism that I often cite when discussing the various analytical approaches to assessing the wide variety of geopolitical problems facing the world today — you can't solve a problem unless you first properly define it. The gist of the argument is quite simple — any solution which has nothing to do with the problem involved is, literally, no solution at all.
Israel has characterized the attack carried out by Hamas on the various Israeli military bases and militarized settlements, or Kibbutz, which in their totality comprised an important part of the Gaza barrier system, as a massive act of terrorism, likening it to the September 11, 2001 terror attacks against the United States. Israel supports this characterization by citing the number of persons killed (some 1,200, a downward revision issued by Israel after realizing that 200 of the dead were Palestinian fighters) and detailing a wide variety of atrocities it claims were perpetrated by Hamas, including mass rape, the beheading of children, and the wonton murder of unarmed Israeli civilians.
The problem with the Israeli claims is that they are demonstrably false or misleading. Nearly a third of the Israeli casualties consisted of military, security, and police officers. Moreover, it turns out that the number one killer of Israelis on October 7 wasn't Hamas or other Palestinian factions, but the Israeli military itself.
Recently released video shows Israeli Apache helicopters indiscriminately firing on Israeli civilians trying to flee the Supernova Sukkot Gathering held in the open desert near Kibbutz Re'im, the pilots unable to distinguish between the civilians and the Hamas fighters. Many of the vehicles that the Israeli government has shown as an example of Hamas perfidy were destroyed by the Israeli Apache helicopters.