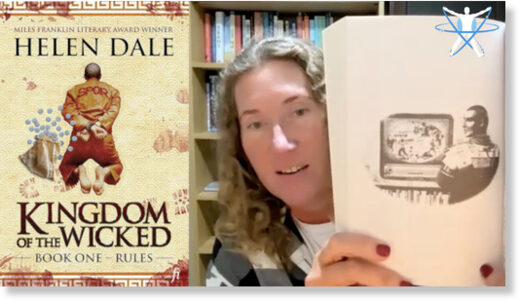 Helen Dale
, lawyer and award-winning author of 3 novels, including
The Hand that Signed the Paper
,
writes at
Law & Liberty
and
Not On Your Team, But Always Fair
. Her two-novel series
Kingdom of the Wicked
is an alternative history of Roman-occupied Judea in the first century and the arrest and trial of Yeshua ben Yusuf, an enigmatic man with a large following, including some radical religious zealots. If you like literary and genre fiction — and Roman history — you won't be able to put these ones down. They've got soldiers, lawyers, terrorists, and biomechs; action, romance, legal proceedings, and great characters.
Today on MindMatters we talk about the books and how Helen came to write them, blending Roman morality with modern technology, and the interesting directions that might have gone. Other topics: political systems and their compatibility with different nations and cultures, Lorenzo Warby's articles on Helen's Substack, a policy approach to countering Woke ideology, Cluster B's and ponerology in modern and historical politics, what Hannah Arendt got wrong about totalitarianism, and how lobbyists are the absolute worst.
Running Time:
01:47:15
Download:
MP3
— 149 MB