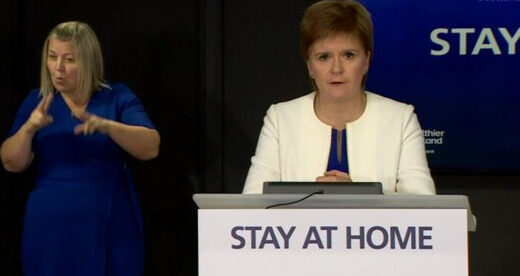 We are in unprecedented times. Not because of the deadliest virus known to mankind, but because we have never been attacked with such ferocious psychological methods as is deliberately being done today by our UK and Scottish governments; measures to coerce us, manipulate us, to scare us, to shame us, and to make us shame other people for not following orders pertaining to COVID-19 measures.
We have been warned previously by many who suffered totalitarian communism in Eastern Europe. We were warned for many decades that such a moment would come to the West if we were not vigilant enough; unfortunately, it seems that our watchfulness has failed and our liberty has been stolen.
We have a lot to learn from history and from the great Russian writer and critic of Soviet communism,
Alexander Solzhenitsyn
, especially in our present era of the COVID-19 Brave New Normal. In his address to Harvard University in
1978
, Solzhenitsyn said:
Many of you have already found out, and others will find out in the course of their lives, that truth eludes us if we do not concentrate our attention totally on its pursuit. But even while it eludes us, the illusion of knowing it still lingers and leads to many misunderstandings. Also, truth seldom is pleasant; it is almost invariably bitter. There is some bitterness in my speech too, but I want to stress that it comes not from an adversary, but from a friend.