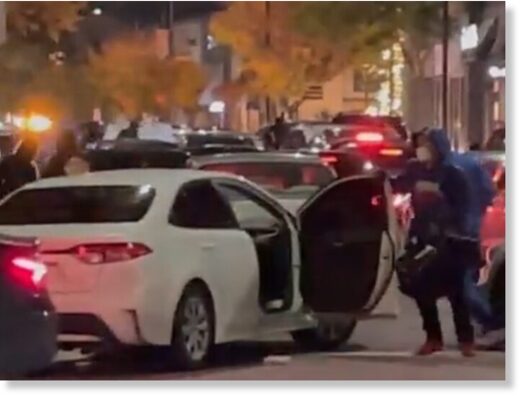 Our civilization is crumbling right in front of our eyes. We have become accustomed to soaring murder rates, mass shootings, extreme degeneracy throughout the entire entertainment industry, violent rioting in our streets and severe corruption on all levels of government. To a certain extent, a lot of these things seem "normal" to many of us at this point. But the truth is that what we are experiencing is not even close to "normal". We are literally watching our entire society slowly but surely go down the tubes, and it is heartbreaking to watch.
If you think that I am being overly dramatic, just consider what happened in northern California on Saturday night.
A mob of more than 80 thieves
wearing ski masks and armed with crowbars suddenly descended upon a Nordstrom store, and they ransacked the entire place
in just minutes
...
More than 80 people stormed and robbed a Nordstrom in California on Saturday night, according to a police report from the Walnut Creek Police Department.

The robbery was over within minutes as thieves armed with crowbars and wearing ski masks streamed out of the Nordstrom into the dozens of cars lining the block.