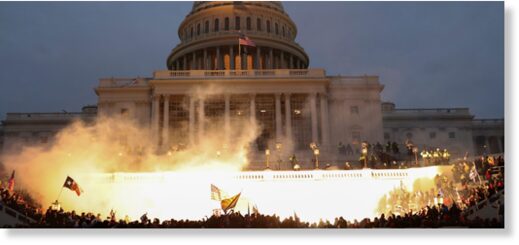 The four big lies underpinning this story show it was likely a staged event.
The media are already spinning a narrative around the events in Washington DC. One that bears no resemblance to reality, does not hold up to any kind of scrutiny and will have massive, far-reaching consequences for all of us.
They're calling it "one of the darkest days in our nation's history", a day that will "live in infamy". It will likely be memed into a shorthand date - 1/6/21, like 9/11 and 7/7. It will be the day "American democracy was attacked and prevailed", the day the nation nearly fell to "fascists".
It will become just one more grand sweeping illusion upon which the teetering structures of US Imperial power are built.